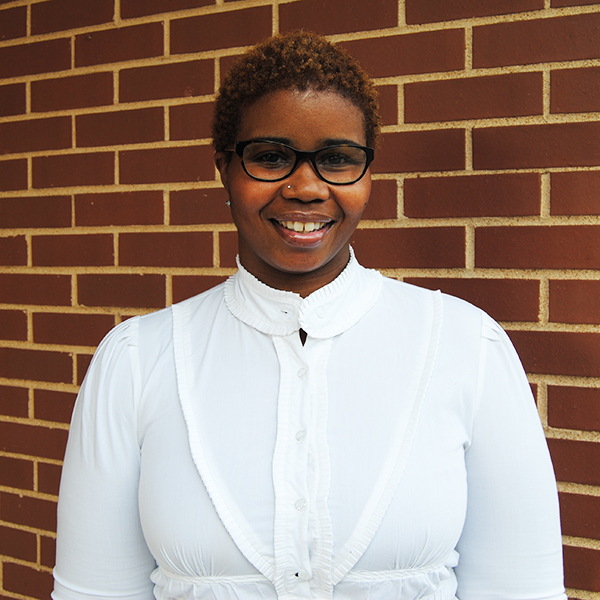 Jerita Carpenter
Residential Support Services Coach
(314)621-6507 | jcarpenter@havenofgracestl.org
Jerita Carpenter currently works as a Full-Time Lead Medical Secretary at Cardinal Glennon Hospital.  She began with the organization in 2008.   In her role she is responsible for facilitating scheduling for patients while working with providers within and outside the network.  Jerita has worked in the medical field since 2005.
Jerita started at the Haven of Grace as a Residential Support Specialist in March of 2017.   Prior to coming to the organization, she worked at other residential facilities that helped homeless women and their families throughout the Saint Louis area.  Jerita has a strong passion for helping others and this is why she chose her career path.
Jerita obtained a Bachelor's of Science in Healthcare Management in 2012 from the University of Phoenix.  In 2015, she earned a Masters of Business in Business Administration/Human Resource Management.   In 2017, she earned another Masters in Public Administration.
Favorite vacation spot:
New York and Dallas – would love to visit Jamaica!
Where you'll find me on a Saturday:
Shopping with my daughters
Favorite hobby:
Couponing.  I love to catch deals and save money.
Why did you want to work at The Haven?
I wanted to work at the Haven because I wanted to be a part of a positive change that helps young ladies who are pregnant and have children better themselves.  I was once a teenage mother, who was homeless and want to show other ladies that with a plan and help, goals can be achieved.
My dream for The Haven is:
My dream for the Haven is to continue to be a positive organization in the community that serves women and assists them with achieving goals of being self-sufficient in independent living while caring for their children.  I also would like to see an increase in donors helping the Haven