Haven Helpers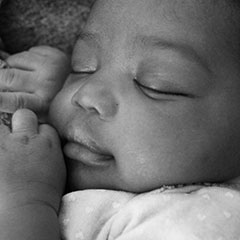 $10/month
Supplies baby wipes for newborns or hygiene products for mothers.
$20/month
Supplies new outfits for growing babies and children.
$50/month
Covers the cost of GED classes for motivated mothers.
$100/month
Provides nutritious food for growing children.
Want to make a long-term impact on our programs? Giving on a recurring basis allows you to make a lasting impact and provides a foundation of support for the mission of The Haven of Grace. It's easy, it's automatic, and it changes lives.
How does it work?
Credit Card
Set up your gift online one time and it will automatically deduct according to your preferences.
Be sure to check the "Make this a recurring gift" box.
Choose your preferred frequency and continue completing the form.
Maternity Home Tax Credits
Your monthly giving can qualify for 70% Missouri Maternity Home Tax Credits if your total year giving meets all eligibility requirements.  See more information on tax credits here.
Adjust or stop your foundation gift at any time by calling the Development Department at (314) 621-6507.