Breeyana's New Apartment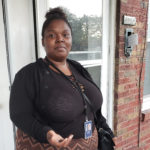 There are few bigger milestones in the life of a young adult than signing the lease on your first apartment.  Haven mom Breeyana was able to take this step recently, and we are so proud of her for this big accomplishment!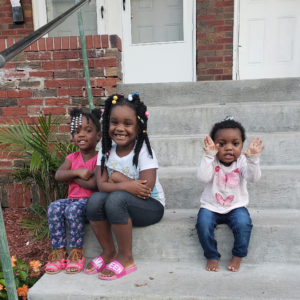 Breeyana's journey with The Haven started almost two years ago, when she moved into the shelter with her one-year-old daughter Kate'Lynn.  Bree gave birth to her second little girl, Ka'Morie, just a month after arriving.  Breeyana and her girls thrived at The Haven, where they experienced the power of stability and a strong support system.
The Haven staff were able to see growth in all three of the family members during their time here.  Ka'Morie was born healthy and hit all of her early developmental milestones.  Kate'Lynn went through physical therapy to address some physical complications from birth and became a talkative and energetic three-year-old.  Breeyana worked closely with The Haven's therapist and case management staff to find stable employment and work through roadblocks on her path to independence.
"Bree and her girls have been a joy to have in our residential program," says Program Manager, Cammy Gibson.  "Kate'Lynn and Ka'Morie are smart and fun little girls that always make us laugh.  And Bree has worked so hard to get them to a stable and healthy place.  We will miss having them here, but I am confident that they are ready for this next step.   We are so proud of Bree and her girls!"
Ms. Cammy and the rest of The Haven's program staff are working closely with Breeyana in this transition.  With help from generous donors, they were able to make sure Bree had everything she needed in her new place – from furniture to cleaning supplies and everything in between.  We are so grateful to everyone who helped give Breeyana and her girls a great start in their new apartment!
See more of Breeyana's story told from her own perspective in her recent In Her Words feature here >
Visit our Giving page to see how you can help Breeyana and other moms like her provide the best homes possible for their little ones.