Women's Foundation of Greater St. Louis Scorecard Press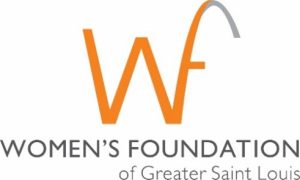 The Women's Foundation of Greater St. Louis Announces
Top Places for Women to Work
Area Employers Recognized for Outstanding Policies and Practices for Women in Sixth Annual "Women in the Workplace: Employment Scorecard"
ST LOUIS – March 22, 2023 – Today, the Women's Foundation of Greater St. Louis (WFSTL) announces the results from its sixth annual Women in the Workplace: Employment Scorecard initiative, which evaluates employment practices of organizations in the St. Louis region. The Scorecard is the area's only initiative incentivizing and educating employers to create workplaces where women can thrive. This year, WFSTL is recognizing St. Louis area employers that demonstrated excellence in four areas of workplace gender equity – leadership, compensation, flexible work policies, and recruitment and retention.
"By honoring St. Louis-area employers who demonstrate a strong commitment to women in the workplace, the Women's Foundation hopes to encourage organizations to improve their policies and practices for female employees while also researching and promoting best practices to recruit, retain and advance women," said Carrie Crompton, executive director of the WFSTL. "Our organization is working to educate the community about discrepancies in gender equity, and what we've found especially alarming in 2023, is the ongoing issue of the gender wage gap in Missouri."
A recent study from the Institute for Women's Policy Research (IWPR) found the weekly gender wage gap widened in 2022, with men earning .18 (18 cents) more per week than women. In addition, the US Census Bureau's most recent data shows that women in Missouri who work full time earn an average of $10,000 less than their male counterparts. If current trends continue, working women in Missouri will not see equal pay until the year 2066. [1]
The Women in the Workplace Scorecard recognizes small, medium and large companies in the St. Louis region who showed a strong commitment to women in the workplace through measurable outcomes, key policies, and best practices, including demonstrating results with women in a minimum of 25 percent of top leadership roles; a minimum of 25 percent of women in the top 10 percent of the most highly compensated employees; a starting wage higher than the Missouri minimum wage; and family-friendly flexible work policies and recruitment and retention programs targeted at advancing women.
The 2023 Honorees include:
Small Organizations (less than 50)
The Haven of Grace
Tueth, Keeney, Cooper, Mohan & Jackstadt, P.C.
Juristat
Krilogy
Pro Choice Missouri
Arch City Defenders
Kaskaskia Engineering Group, LLC
Safe Connections
EFK Moen
Operation Food Search
Medium Organizations (50-499)
The LaunchCode Foundation
The Simon Law Firm
Nine PBS
M. Wilson
Sandberg Phoenix
Armanino
Husch Blackwell LLP
Missouri Foundation for Health
Large Organizations (over 500)
Enterprise Bank & Trust
Saint Louis University
Graybar Electric
Unlike most "Best Places to Work" reports that rely on employee opinion surveys, the Women in the Workplace: Employment Scorecard looked at objective criteria and outcomes. Through a blind data review process by the Workplace Change committee of the Women's Foundation, the Scorecard evaluates company employment practices and their impact on gender diversity. Designated organizational representatives were asked to answer specific questions based on existing policies, practices or employee data.
Over 125 local employers have participated in the Scorecard since its inception, with a majority reporting that after taking the survey, they plan to advocate for or implement a new policy or best practice to recruit and/or retain female workers.
About the Women's Foundation of Greater St. Louis
The Women's Foundation of Greater St. Louis (WFSTL) is a grassroots group of actively engaged citizens from our diverse community who are committed to addressing the barriers to economic independence for women and girls in our region. Since 2007, WFSTL has served as a strategic funder, a catalyst for change and a nexus for women's issues in our region. WFSTL's current initiatives include the Women in the Workplace: Employment Scorecard, the region's only gender-based workplace evaluation survey, which incentivizes and educates employers to create more inclusive work environments for women. They are affiliated with the national Women's Funding Network, a group of funding organizations who are changing communities through thoughtful charitable investment. For more information, visit www.wfstl.org.
[1] Linear projection based on the rate of progress in closing the gender wage gap since 1959. Projection is based on the ratio of women's to men's earnings among full-time, year-round workers aged 16 and older. Source: IWPR calculations based on the 1960, 1970, 1980, 1990, and 2000 Decennial Census (for the calendar years 1959, 1969, 1979, 1989, and 1999) and the 2001-2015 American Community Surveys (Integrated Public Use Microdata Series, Version 6.0).