Celebrating Moms Luncheon 2017
May 9, 2017
Golf Course Clubhouse in Forest Park
The Haven of Grace hosted Celebrating Moms – A Luncheon Honoring Moms Past, Present and Future on May 9, 2017.  More than 100 guests were in attendance at the event, which was hosted at the Golf Course Clubhouse in Forest Park.  The Haven of Grace was proud to recognize Jane Tschudy as the honorary chair in the inaugural year of this event.
The luncheon began with wine service and a silent auction on the gorgeous patio overlooking the Forest Park Golf Course.  The silent auction was comprised of "favorite things" baskets from several well-known moms such as Mandy Murphey of Fox2 News, Mairin Freese (wife of former Cardinal David Freese), U.S. Rep. Ann Wagner, President of Forest Park Forever Leslie Hoffarth, and the St. Louis Cardinals wives.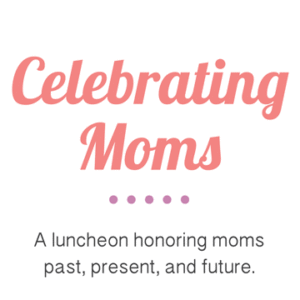 Lunch was served in the Clubhouse.  The lunch program included a year in review slideshow and a current resident at The Haven of Grace, who shared her journey through The Haven's program.  The keynote address was delivered by Jill Thompson of Generate Health STL.  The event ended on a high note with The Stonewater Spa & Salon Prize Drawing.  Becky Hauk had the winning ticket and will enjoy the wonderful spa services included in the package.
All funds raised at Celebrating Moms benefit The Haven of Grace, a residential facility serving women who are young, homeless and pregnant.  Offering a safe, nurturing home, educational programs and long-term support for mother and child, The Haven instills hope, dignity and the pride of independence, one family at a time.