Jameka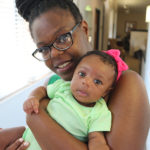 Hello, my name is Jameka.  I have been at The Haven of Grace since the end of April 2018, and it is the best decision I have made thus far.
I grew up in an average family household with the average family struggles.  My mother gave birth to 7 children; I have 5 brothers and a sister who I love dearly.  My mother was an exceptional provider and always made sure we had what we needed as well as wanted.  It was actually amazing to see how she did it not having a job and being on welfare.  My father was around, but wasn't much emotional support to us which took a toll on my mom.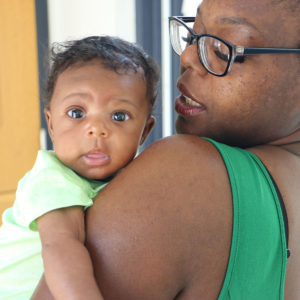 When I was 16, I found out my mom had cancer.  By the time I could grasp the news, she died in January of 2009 (a couple weeks after her birthday).  My personal struggles arose after her death, including unstable housing.  I graduated school on time in May of 2010 and started college but didn't finish.  I fell into a deep depression and started using marijuana heavily.  I was in a downward spiral on and off for 9 years until I became pregnant.  My pregnancy motivated me to get better as a person and a future role model for my child.  That's when I reached out to The Haven of Grace for help and assistance.  They took me in with open arms and plenty of resources for me and my baby.  Not too long after I arrived, I gave birth to my one and only daughter, Mekaiah Crissy-Marie.
My goals as of now are to go back to school for Human Services and obtain my Master's Degree.  After I obtain that, I plan to become a Counselor and work with fellow individuals who have also struggled in positions such as mine.  In between that time, I plan to work my way up to corporate at my current job and build up a savings for my daughter to enjoy when she graduates school.  By the time I'm 40, I hope to own my own house as well as my dream car, a Jeep Cherokee or Patriot.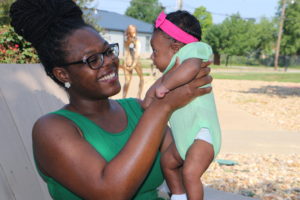 I am confident that The Haven of Grace will help me conquer my goals.  I am very blessed to be a part of the program here and I am extremely grateful!  Thank you to all who support The Haven.
Jameka & Mekaiah
June 2018