Field & Farms 2015
Friday, April 24th, 2015
Strathalbyn Farms Club
More than 150 guests gathered at the American Kennel Club Museum of the Dog on Friday, April 24th for the annual Field & Farms event, sponsored by Moneta Group Charitable Foundation.  This year's event was co-chaired by Laura and Don Frank, along with Megan and Thomas Wall, and offered a cocktail party and dinner catered by Chef John Perkins of Juniper.  Watt Hill performed lively bluegrass and KSDK-TV Meterologist Bree Smith joined auctioneer Josh Houk in auctioning a variety of exciting items, including trips to Napa Valley and The Bahamas, a custom-designed play house, a gourmet fried chicken dinner and several Saint Louis sports, music and entertainment packages.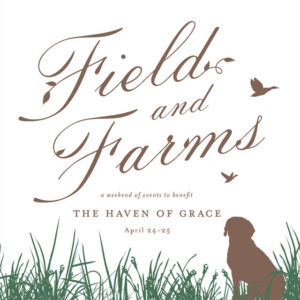 The party was followed by a clay shoot the following morning at Strathalbyn Farms, a private facility nestled on 120 pristine acres in the Weldon Spring area of St. Charles County.  About 40 shooters participated. Kevin Deptula, Nick Perez and Jeff Wist took first place in the Main Division. The winning team in the Mixed Division (teams with one or more junior shooters) included Keith Schopp, Bruce Schopp and Cole Schopp.
The two events raised $140,000 for The Haven of Grace, a residential facility serving women who are young, homeless and pregnant.  Offering a safe, nurturing home, educational programs and long-term support for mother and child, The Haven instills hope, dignity and the pride of independence, one family at a time.