Ayana Completes PIP Class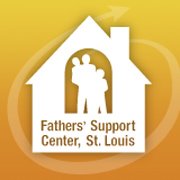 Haven mom Ayana recently graduated from Parenting in Partnership (PIP) at Fathers' Support Center – one of The Haven's many community partners that help provide a well-rounded network of support for Haven families. 
An organization named "Fathers' Support Center" may not sound like the most natural fit for a partnership with The Haven of Grace, since our programs are focused specifically on empowering mothers.  However, The Haven and Fathers' Support Center share many common goals: empowering healthy families, encouraging positive co-parenting, and removing barriers to success.
Parenting in Partnership is a six-week intensive class that works to meet many of these goals.  The class is specifically geared toward mothers and provides education in parenting, childhood trauma, domestic violence awareness, healthy relationships, legal issues, job readiness, financial literacy and employment services.  Once moms complete the program, they are eligible for continued wrap-around services for one year.
"We are grateful for our partnership with Fathers' Support Center," says Cammy Gibson, Program Manager.  "In the PIP class, our moms have learned valuable information, gained access to additional resources and been encouraged and affirmed in their parenting skills."
The wide range of topics help mothers take a holistic look at the skills they need to develop and the barriers they need to remove in order to parent most effectively.  Two Haven moms completed PIP in this cycle and both found the information valuable.
"I learned a lot at PIP," says Ayana.  "I think the two most important things I learned are the importance of co-parenting with my baby's father and how to build my credit."
These lessons were timely for Ayana, who gave birth just one day after the graduation ceremony!  We are excited to see how Ayana uses the lessons learned in PIP as a first-time mother.
Learn more about Fathers' Support Center and Parenting in Partnership at fatherssupportcenter.org.
Want to know how you can support moms like Ayana?  Visit our Giving page to find out how you can help provide transportation to classes and educational materials.