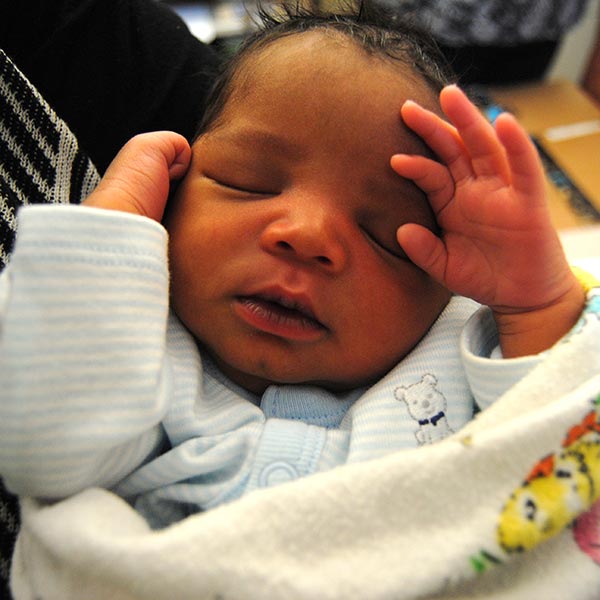 Mother's Name
Diamond
---
Birth Weight
6lb, 2oz
---
Siblings
Angel (8) and Heaven (6)
---
Why did you choose the name you did for your child?
To match his older siblings names.
---
What is one dream you have for your new baby?
He grows up to be a healthy and successful gentleman.
---
What are your parenting goals?
To be a great parent.
---
What is the hardest part of being pregnant/having a baby?
Long nights.
---
As you welcome your new baby, what are you most thankful for?
Having a safe delivery and a healthly baby.
---
If someone wanted to support a new mom like you, what is one thing they could do?
Support and encourage the mother through whatever she goes through.
---