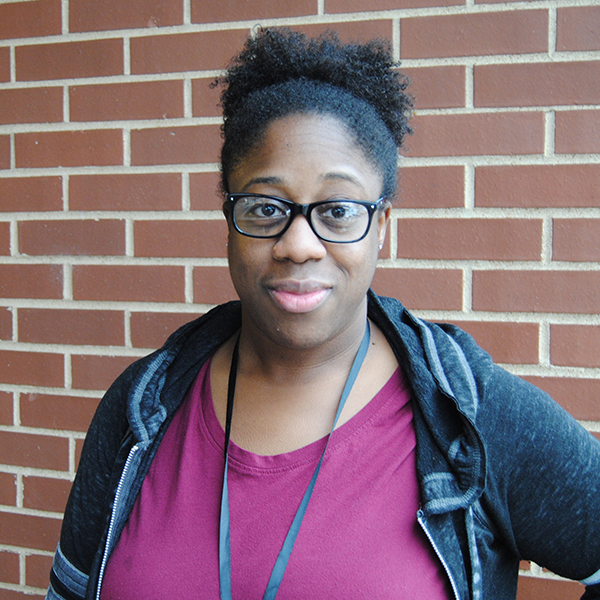 Tedra Martin
Residential Support Specialist
(314)621-6507 | tmartin@havenofgracestl.org
Tedra Martin currently works as a Full-Time Patient Care Technician at Barnes-Jewish Hospital and as a Resident Support Staff at another area residential shelter serving homeless, pregnant women and their children.  Tedra is also a mom to seven-year-old Khloe aka Khloe-Bear who currently resides in Clearwater, FL with Tedra's parents.  Tedra is attending school at St. Charles Community College pursuing a degree in Human Services and then transferring to UMSL for a degree in Public Policy Administration.
Tedra started as a Residential Support Specialist at The Haven of Grace in November of 2018 with a desire to be a positive role model for the women that she helps.  One of Tedra's goals is to open or partner with other local homeless shelters in the St. Louis area to assist with transitional housing for women and families.  Tedra has a love for all people and her community and hopes to one day change the way society views poverty and homelessness by getting people together to think, create and build a safe place for people in need to thrive and succeed.
Best meal I've ever had:
My mother's fried chicken, greens and cornbread.  If I might add, I make a darn good homemade pound cake.  It's absolutely the BEST!!
Cats or dogs?
UMMM, neither!  I don't like animals, but of course my daughter wants a dog.  I wonder if she would settle for a goldfish?
Favorite hobby:
Reading, shopping and decorating my house.  I bought my first home five years ago and I am obsessed with decorating it.  Trying to make it nice and comfy.
How do Haven families inspire you?
These ladies at The Haven of Grace are so strong!  When I hear their stories, I am in awe of the strength that they have to overcome the difficulties in their lives.
My favorite part of my job:
Since I work a lot of nights I get to see a different side of the moms.  They are so funny!  I love listening to them joke around with each other.  They also keep me hip on what's going on in their world.  They make me feel old when I'm around them!