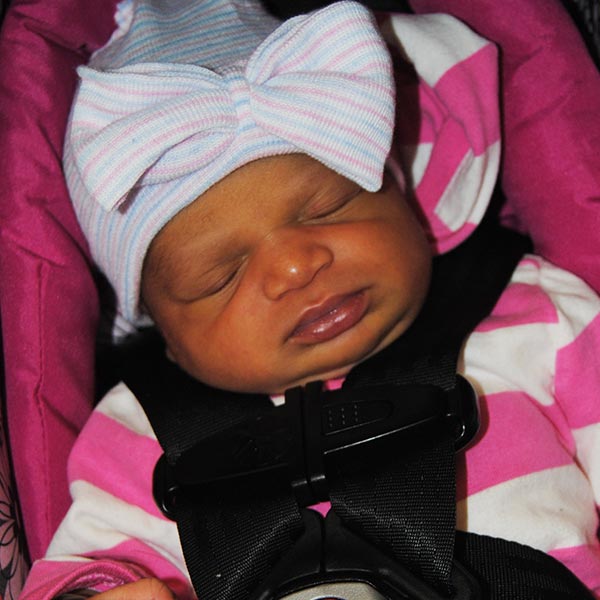 Mother's Name
Taniece
---
Birth Height
21in
---
Birth Weight
6lbs
---
Why did you choose the name you did for your child?
Because it's a gorgeous name and it's different.
---
What are your parenting goals?
Just being the best parent I can be.
---
What is the hardest part of being pregnany/having a baby?
Right now, being homeless and having to do things alone.
---
As you welcome your new baby, what are you most thankful for?
Just thankful for her, period.
---
If someone wanted to support a new mom like you, what is one thing they could do?
Anything would be helpful. Something simple as advice.
---