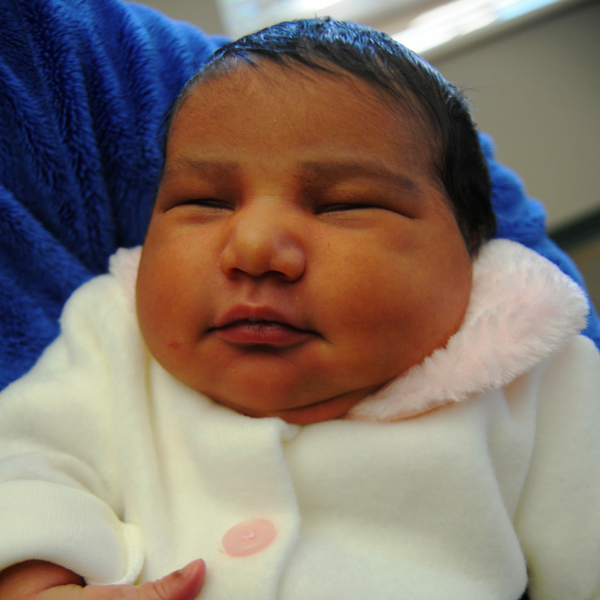 Mother's Name
Nautica
---
Birth Height
22 inches
---
Birth Weight
8 lbs.
---
Siblings
Noah (4)
---
Why did you choose the name you did for your child?
It starts with an "N" and I liked it.
---
What is one dream you have for your new baby?
To be a great young lady when she gets older.
---
What are your parenting goals?
Breastfeed successfully, nurture her, manage my time, give attention to both kids.
---
What is the hardest part of being pregnant/having a baby?
Labor!
---
As you welcome your new baby, what are you most thankful for?
That she is healthy.
---
If someone wanted to support a new mom like you, what is one thing they could do?
Pray for us.
---