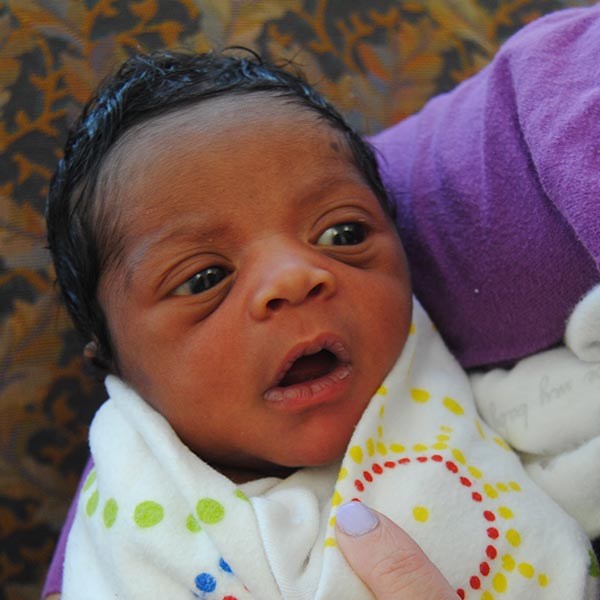 Mother's Name
Rachel
---
Birth Weight
5lbs 12oz
---
Siblings
Olivia (4yrs) & Mariah (2yrs)
---
What is one dream you have for your new baby?
To be a good child and go to church. To be successful in everything he does.
---
What are your parenting goals?
To be able to take care and have stable environment.
---
What is the hardest part of being pregnany/having a baby?
Not having in my own place and have my oldest children with me for first time.
---
As you welcome your new baby, what are you most thankful for?
My life and his life - we had a hard labor & delivery.
---
If someone wanted to support a new mom like you, what is one thing they could do?
Keep encouraging me to keep working and doing a good job.
---
Why did you choose the name you did for your child?
Wanted him to have his father's name.
---