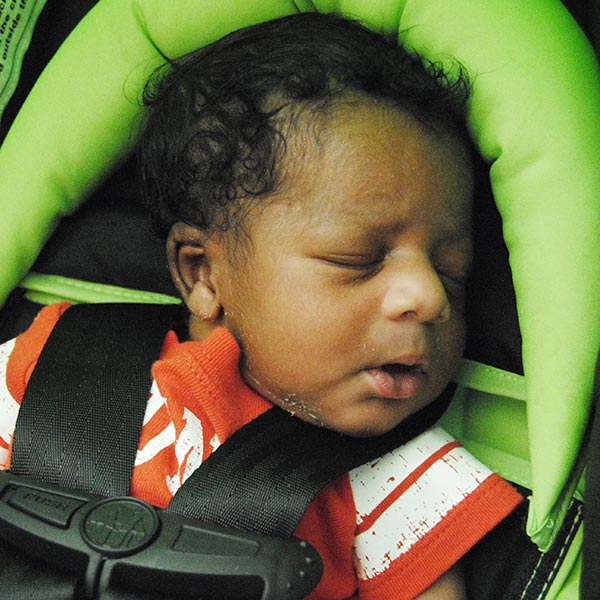 Mother's Name
Beatrice
---
Birth Height
19in
---
Birth Weight
6lbs 13oz.
---
Why did you choose the name you did for your child?
It means "Handsome".
---
What is one dream you have for your new baby?
To be the most supportive mother I can be.
---
What are your parenting goals?
To listen to learn and to help him in any way possible.
To be stable so that he may be.
To create and promote a healthy environment.
---
What is the hardest part of being pregnany/having a baby?
Do it alone, as far as being single.
---
As you welcome your new baby, what are you most thankful for?
I'm thankful he is healthy & mild-manners (LOL!)
I'm thankful he has a strong appetite.
I'm also thankful to be "his" mother.
---
If someone wanted to support a new mom like you, what is one thing they could do?
Hopefully I would be moving into the Quad soon, so maybe household items.
---